Many of our clients are small business owners. Most businesses can use the advice of counsel from time to time, but few have a budget for large firms with large overhead.
New businesses require proper formation with the Louisiana Secretary of State, as well as Operating Agreements. Established businesses may require a simple form to be notarized, need a custom contract, or need a lease. Disputes arise with employees, landlords, or insurance companies. Or maybe it's time to sell your business and buy a boat! For all of these scenarios, we may be able to help. (If you do buy that boat, you need to take us fishing at least once!)
Like you, we are a small business. Like you, we want to be treated fairly by those with whom we do business. So we will strive to treat you with respect, through personal attention, and fair and reasonable billing practices.
General Business Services Include:
Business entity formation
Mergers and acquisitions
General Notarial Services
Drafting or review of Contracts
Drafting or review of Employment Agreements
Drafting or review of Non-compete Agreements
Drafting or review of Commercial Leases
Property and Casualty Insurance Claims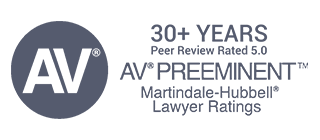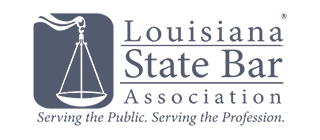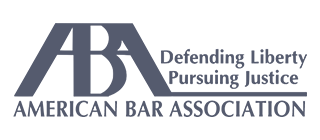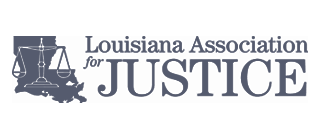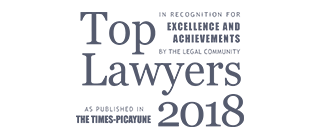 A word from our clients
Danny Gutierrez

"I had a great experience with Nowalsky & Gothard. Mr. Gothard and his staff treated me with great respect and hospitality every time I visited the office. They have a lot of experience and their professionalism is outstanding. Mr. Gothard has been doing this for many years and I find him to be one of the best in the city. I'd recommend Nowalsky & Gothard to anyone!"
Danny Gutierrez

"I had a great experience with Nowalsky & Gothard. Mr. Gothard and his staff treated me with great respect and hospitality every time I visited the office. They have a lot of experience and their professionalism is outstanding. Mr. Gothard has been doing this for many years and I find him to be one of the best in the city. I'd recommend Nowalsky & Gothard to anyone!"
Charles James

"Great trial litigators who actually care about their clients. My firm, The Serious Injury Law Group, looks forward to working with them in the future."
Anonymous on Avvo

"Eddie Gothard represented me in an extremely complicated matter involving mortgage lending fraud. He did an excellent job, resulting in settlement of a case that I did not think would be settled."
Anonymous on Avvo

"Mr. Gothard was personable, professional, organized, confident, and reassuring as he handled my case after my car was wiped off the road by another driver, who then presumed innocence! I would certainly recommend him and encourage others to get Mr. Gothard on your case as soon as possible, as he was extremely helpful in guiding me through all sorts of issues to consider in the immediate aftermath of my accident. It was so reassuring to know that Mr. Gothard was in my corner."
Anonymous on Avvo

"Eddie Gothard is the only attorney I will ever use. He has handled two cases for me, both with great care, and great results. Eddie handled my cases like he was representing his own family, showing true concern, putting forth the extra effort, and always giving me the right council.
Eddie handled my cases seriously but has a great personality and makes these difficult circumstances manageable. Eddie makes you feel at ease, knowing you are in very trustworthy and capable hands.
I highly recommend Eddie to my friends and family, and he is always my first call when I have any legal questions!
Eddie, thanks for all of your hard work!"
Leo Golubitsky

"Eddie Gothard is the only attorney I will ever use. He has handled two cases for me, both with great care, and great results. Eddie handled my cases like he was representing his own family, showing true concern, putting forth the extra effort, and always giving me the right council.
Eddie handled my cases seriously but has a great personality and makes these difficult circumstances manageable. Eddie makes you feel at ease, knowing you are in very trustworthy and capable hands.
I highly recommend Eddie to my friends and family, and he is always my first call when I have any legal questions!
Eddie, thanks for all of your hard work!"
Uri Topolosky

"Mr. Gothard was personable, professional, organized, confident, and reassuring as he handled my case after my car was wiped off the road by another driver, who then presumed innocence! I would certainly recommend him and encourage others to get Mr. Gothard on your case as soon as possible, as he was extremely helpful in guiding me through all sorts of issues to consider in the immediate aftermath of my accident. It was so reassuring to know that Mr. Gothard was in my corner."
Gordon Dumont

"Eddie Gothard has represented me in multiple business transactions and has always handled everything in a professional and honest manner. He gave me an accurate assessment of my situation and has always looked out for my best interest.
I would highly recommend this firm for any of your legal needs."
Harold Pesses

"From the moment Eddie Gothard agreed to take my complicated medical malpractice case, he lifted a great emotional burden off my shoulders. He pressed and pursued the incompetent doctor all the way to the Louisiana Supreme court to ultimately win my case and find the justice I wanted. I am lucky Eddie was my legal advocate!"
Jessica Greenberg

"Edward Gothard handled my case when I was hit and injured in an automobile accident. The other party admitted fault, but their insurance company was very difficult to deal with. This led me to reach out to Mr. Gothard, who dealt with the other party and their insurance to get me the settlement I deserved.
I highly recommend Edward Gothard of Nowalsky & Gothard Law Practice. The minute he stepped in, my case was handled efficiently. I cannot thank Mr. Gothard enough for his continued help and support!"
Chad Ham

"Eddie Gothard represented me in an extremely complicated matter involving mortgage lending fraud. He did an excellent job, resulting in settlement of a case that I did not think would be settled."
Lisa Adams

"Eddie Gothard represented me very well after I had an automobile accident"
Anonymous on Avvo

"Mr Pontoppidan processed our Will with the full understanding of needs. He is very thorough in putting our goals into legal terms. His attention and response to our needs were timely with the full support of his professional staff. We also plan to continue to engage Mr Henrik on all our business matters. We feel very comfortable that he has listened and re-listened to our needs, and thoroughly vetted out any other legal issues in solving our problems. We will engage his services from now on."
Anonymous on Avvo

"Henrik is an excellent attorney and very knowledgeable in his field and takes time in detail to explain the subject matter.I would highly recommend him to anyone."
Anonymous on Avvo

"Henrik was the attorney on my mom's succession. He explained the Succession process to me and was able to quickly open the succession & get me appointed administrator so that I could sell the mobility van, so we didn't have to keep paying the notes or insurance on it. The rest of the work went smoothly. He kept all of us (me & my 3 siblings) informed along the way. He was also able to arrange a partial distribution of funds while we were waiting on another company to process their paperwork. The price charged was very fair. Great communications. I highly recommend him!"