WHY CHOOSE NOWALSKY & GOTHARD?
Telecommunications Law
The telecommunications industry is complex and continually evolving. Telecommunications law requires up to date knowledge of the ever-changing laws, rules and regulation that affect providers, so it's essential to have a knowledgeable telecommunications attorney focused on this area of law. In addition, it also requires a sophisticated understanding of the technologies and trends of the industry.
Founding Partner Leon Nowalsky heads this area of practice. He has focused on telecommunications law for 30 years, first working in-house for a small long distance carrier while still in law school. He has been on the front line representing telecommunications carriers through changing regulations at the federal and state levels.
The clients of Nowalsky & Gothard, APLLC are typically smaller, competitive providers, including long distance carriers, local exchange carriers, and calling service companies throughout the United States. Our clients occasionally require representation before a Public Service or Public Utility Commission, the FCC, or in state or federal court.
Our telecommunications clients provide wholesale, industry and end user services, including:
CLECS
Long Distance Carriers
Long Haul and Local Fiber Providers
Prison Phone Providers
Termination, Origination and Toll Free Service Providers
Chat and Conference Calling Companies
We have assisted clients through the complicated legal and business landscape in the telecommunications industry. Our services include business formation and certification, and nearly every aspect of business practice and dispute resolution thereafter. We provide input with regard to our clients' business models, with the goal of keeping them current with best technological practices to maximize productivity and revenues. We seek an individualized approach to each client's unique issues and needs.
Contact Nowalsky & Gothard to schedule your consultation
Regulatory and Corporate Services in Metairie, LA
A profitable telecommunications business must be established carefully and then evolve to maintain relevance with consumer needs, industry developments, and changing regulations.
New and growing telecommunications companies require help with the following:
Registration
Licensing
Certifications
Tariff Drafting
Reseller Agreements
Carrier and other specialized contracts
Established companies often need assistance with:
Customer Proprietary Network Information (CPNI) Annual Filings
Contract Renewals
Tariff Amendments
Existing businesses need periodic advocacy for:
Public Service Commission Disputes
Federal Communications Commission (FCC) Disputes
Carrier Disputes
Customer Complaints
CPNI Subpoenas
Telecommunications companies of all sizes come to us for:
Technical and Financial Structuring
Receivables Funding
Mergers and Acquisitions
Change of Control
Debt Notices
UCC and Other Financing Issues
We have handled numerous mergers and acquisitions over the years, on both the buyer and seller side. We have demonstrated ability and accomplishment in the regulatory aspects of telecommunications mergers or acquisitions.
Litigation matters may include:
Terminating access charge disputes (CABS)
"Access Stimulation" and "Traffic Pumping" allegations
Interconnection Agreements and Disputes
Carrier Contract Disputes
Subpoenas and other requests for Customer Proprietary Network information (CPNI)
We are frequently called upon to serve as Special Counsel and Co-Counsel, throughout the country, to address unique issues of Telecommunications Law in matters including mergers and acquisitions, corporate litigation, carrier disputes, CABS billing and access stimulation claims, and PUC/PSC/FCC complaints.
Because we are a small firm, operating in a small market, we are able to provide the highest quality services with fees much lower than large firms are able to offer.
Contact Nowalsky & Gothard to schedule your consultation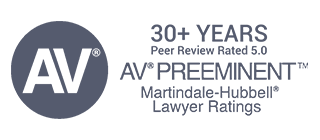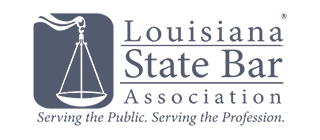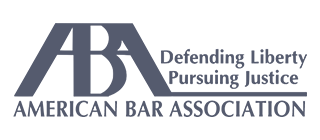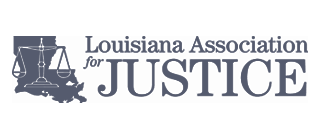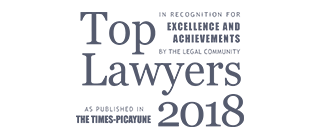 A word from our clients
Danny Gutierrez

"I had a great experience with Nowalsky & Gothard. Mr. Gothard and his staff treated me with great respect and hospitality every time I visited the office. They have a lot of experience and their professionalism is outstanding. Mr. Gothard has been doing this for many years and I find him to be one of the best in the city. I'd recommend Nowalsky & Gothard to anyone!"
Danny Gutierrez

"I had a great experience with Nowalsky & Gothard. Mr. Gothard and his staff treated me with great respect and hospitality every time I visited the office. They have a lot of experience and their professionalism is outstanding. Mr. Gothard has been doing this for many years and I find him to be one of the best in the city. I'd recommend Nowalsky & Gothard to anyone!"
Charles James

"Great trial litigators who actually care about their clients. My firm, The Serious Injury Law Group, looks forward to working with them in the future."
Anonymous on Avvo

"Eddie Gothard represented me in an extremely complicated matter involving mortgage lending fraud. He did an excellent job, resulting in settlement of a case that I did not think would be settled."
Anonymous on Avvo

"Mr. Gothard was personable, professional, organized, confident, and reassuring as he handled my case after my car was wiped off the road by another driver, who then presumed innocence! I would certainly recommend him and encourage others to get Mr. Gothard on your case as soon as possible, as he was extremely helpful in guiding me through all sorts of issues to consider in the immediate aftermath of my accident. It was so reassuring to know that Mr. Gothard was in my corner."
Anonymous on Avvo

"Eddie Gothard is the only attorney I will ever use. He has handled two cases for me, both with great care, and great results. Eddie handled my cases like he was representing his own family, showing true concern, putting forth the extra effort, and always giving me the right council.
Eddie handled my cases seriously but has a great personality and makes these difficult circumstances manageable. Eddie makes you feel at ease, knowing you are in very trustworthy and capable hands.
I highly recommend Eddie to my friends and family, and he is always my first call when I have any legal questions!
Eddie, thanks for all of your hard work!"
Leo Golubitsky

"Eddie Gothard is the only attorney I will ever use. He has handled two cases for me, both with great care, and great results. Eddie handled my cases like he was representing his own family, showing true concern, putting forth the extra effort, and always giving me the right council.
Eddie handled my cases seriously but has a great personality and makes these difficult circumstances manageable. Eddie makes you feel at ease, knowing you are in very trustworthy and capable hands.
I highly recommend Eddie to my friends and family, and he is always my first call when I have any legal questions!
Eddie, thanks for all of your hard work!"
Uri Topolosky

"Mr. Gothard was personable, professional, organized, confident, and reassuring as he handled my case after my car was wiped off the road by another driver, who then presumed innocence! I would certainly recommend him and encourage others to get Mr. Gothard on your case as soon as possible, as he was extremely helpful in guiding me through all sorts of issues to consider in the immediate aftermath of my accident. It was so reassuring to know that Mr. Gothard was in my corner."
Gordon Dumont

"Eddie Gothard has represented me in multiple business transactions and has always handled everything in a professional and honest manner. He gave me an accurate assessment of my situation and has always looked out for my best interest.
I would highly recommend this firm for any of your legal needs."
Harold Pesses

"From the moment Eddie Gothard agreed to take my complicated medical malpractice case, he lifted a great emotional burden off my shoulders. He pressed and pursued the incompetent doctor all the way to the Louisiana Supreme court to ultimately win my case and find the justice I wanted. I am lucky Eddie was my legal advocate!"
Jessica Greenberg

"Edward Gothard handled my case when I was hit and injured in an automobile accident. The other party admitted fault, but their insurance company was very difficult to deal with. This led me to reach out to Mr. Gothard, who dealt with the other party and their insurance to get me the settlement I deserved.
I highly recommend Edward Gothard of Nowalsky & Gothard Law Practice. The minute he stepped in, my case was handled efficiently. I cannot thank Mr. Gothard enough for his continued help and support!"
Chad Ham

"Eddie Gothard represented me in an extremely complicated matter involving mortgage lending fraud. He did an excellent job, resulting in settlement of a case that I did not think would be settled."
Lisa Adams

"Eddie Gothard represented me very well after I had an automobile accident"
Anonymous on Avvo

"Mr Pontoppidan processed our Will with the full understanding of needs. He is very thorough in putting our goals into legal terms. His attention and response to our needs were timely with the full support of his professional staff. We also plan to continue to engage Mr Henrik on all our business matters. We feel very comfortable that he has listened and re-listened to our needs, and thoroughly vetted out any other legal issues in solving our problems. We will engage his services from now on."
Anonymous on Avvo

"Henrik is an excellent attorney and very knowledgeable in his field and takes time in detail to explain the subject matter.I would highly recommend him to anyone."
Anonymous on Avvo

"Henrik was the attorney on my mom's succession. He explained the Succession process to me and was able to quickly open the succession & get me appointed administrator so that I could sell the mobility van, so we didn't have to keep paying the notes or insurance on it. The rest of the work went smoothly. He kept all of us (me & my 3 siblings) informed along the way. He was also able to arrange a partial distribution of funds while we were waiting on another company to process their paperwork. The price charged was very fair. Great communications. I highly recommend him!"